Trusty John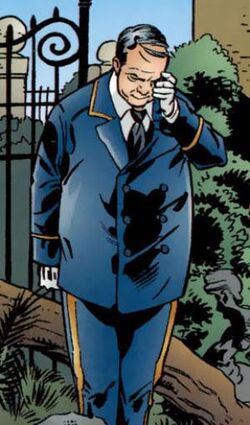 Occupation
Doorman, previously
Trusty John is the doorman at the Woodland Building. Although he seemed to have a pleasant attitude, Kay unmasked him as a spy for the Adversary because he was obligated to work for the Adversary due to a trick--he believed his king was kidnapped by the Adversary, when in reality the king had begun working for the Adversary.
Trusty John moved to Haven, where he now works for King Ambrose.
The Fable
Edit
Notes and References
Edit
Ad blocker interference detected!
Wikia is a free-to-use site that makes money from advertising. We have a modified experience for viewers using ad blockers

Wikia is not accessible if you've made further modifications. Remove the custom ad blocker rule(s) and the page will load as expected.